2013 Summer Gathering
Date:
Wednesday, June 19, 2013
Location:
MAGNET, 1768 E. 25th Street ∙ Cleveland, OH 44114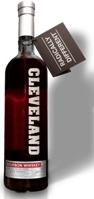 PLEASE CONTACT THE EPC OFFICE TO BE ADDED TO THE WAIT LIST.
Estate Planning Council of Cleveland
2013 Summer Gathering
Experience Cleveland Whiskey… a Cleveland Success!
• Wednesday, June 19, 2013 •
• 5:30 pm – 7:30 pm •
• $25 members / $35 guests •

Cleveland Whiskey is Cleveland's newest success story! Housed at MAGNET, this local distillery opened its doors officially just a few months ago and is a statement of success. Join fellow council members for a tour, blind tasting, remarks by the Cleveland Whiskey founders, and hors d' oeuvres! This event is quite possibly the best way to end the Council's 2013-14 programming season!
Location
MAGNET (Manufacturing Advocacy & Growth Network)
1768 E. 25th Street ∙ Cleveland, OH 44114
(MAGNET is located between Chester and Payne, approach by taking either E. 30th St. or E. 23rd St.
off of Chester. Parking is located in adjacent lots or on-street.)