Annual Meeting & Awards Luncheon sprd by Glenmede & University Hospitals
Date:
Tuesday, June 11, 2013
Location:
The Union Club, 1211 Euclid Ave., Cleveland, OH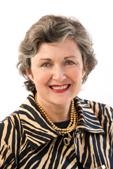 2013 Annual Meeting & Awards Luncheon honoring
M. ELIZABETH MONIHAN

Tuesday, June 11, 2013
11:30 a.m. Registration & Reception
Noon Luncheon
12:30 p.m. Estate Planning Council of Cleveland Annual Meeting including the 2012/13 Exceptional Service Award Presentation to John E. Sullivan, III
1:00 p.m. 2013 Distinguished Estate Planner Award Presentation to M. Elizabeth Monihan
1:30 p.m. Adjourn
$40 Estate Planning Council of Cleveland Members
$50 Guests
$400 Table of 10 (please submit names to admin@epccleveland.org by June 7th)
About the honoree...
Lisa Monihan is a Partner with the law firm of Spieth, Bell, McCurdy & Newell Co., L.P.A. She practiced for ten years with two large law firms, Jones, Day, Reavis & Pogue and Squire, Sanders & Dempsey, before joining Spieth, Bell in 1995. Her practice is focused on planning for individuals and fiduciaries, including income, gift, estate and generation-skipping transfer tax planning, trust and estate administration, retirement planning, succession planning for closely-held businesses, and charitable planning. Lisa was once told by a new client that the decision to hire her was made because "you really listened to what I had to say; all the other lawyers I interviewed were too busy trying to impress me with how smart they were." Lisa establishes personal, long-term relationships with her clients, and guides them through the legal, tax, financial and family issues in their unique situations with empathy and compassion.
Lisa is a frequent speaker on estate planning and related topics. She is a member of the American Bar Association, the Ohio State Bar Association, the Ohio Women's Bar Association, the Cleveland Metropolitan Bar Association (2008-2009 Chair, Estate Planning, Probate and Trust Law Section), The Estate Planning Council of Cleveland (President 1994-1995), and the American College of Trust and Estate Counsel (elected a Fellow 1998). She currently serves as a Member of the OSBA's Estate Planning, Probate and Trust Law Section Council. Lisa's current community activities include: Catholic Charities Corporation Board of Trustees (2003 – present), Cleveland Museum of Art
Planned Giving Committee, the Lawyers Guild of the Catholic Diocese of Cleveland, and the Hathaway Brown Parent Association (President 2013 - 2014). She received her Bachelor of Science in Economics from John Carroll University in 1979 and her Juris Doctorate from Cleveland-Marshall College of Law in 1984.
Lisa is married to Brian F. Toohey and they have three daughters: Margaret Toohey, who just graduated from Bates College and is headed to law school in the fall; Mimi Toohey, who will be entering her sophomore year at University of Vermont; and Bessie Toohey, who will be entering her junior year at Hathaway Brown School.
About the Distinguished Estate Planner Award…
The Distinguished Estate Planner Award was created in 2001 with the purpose of honoring an individual for outstanding contributions within the multi-disciplinary field of estate planning. Recipients of the award may currently be engaged in practice or retired, but must have been involved in the field of estate planning for a minimum of 15 years and a member of the Estate Planning Council of Cleveland for at least 5 years at some point in his or her career. Recipients also reflect the goals for which the council was organized: to provide a better understanding of estate planning and of the services that estate planners can render to the general public; to promote cooperation and to foster a better understanding of the proper relationship among estate planners of different professions; and to further the education of the members of the council and of the public in the field of estate planning. Previous recipients of the award include P. Thomas Austin, J. Donald Cairns, Robert M. Brucken, Jeffry L. Weiler, Roger L. Shumaker, Herbert L. Braverman, James G. Dickinson, Marcia J. Wexberg, Stephen H. Gariepy, M. Patricia Culler, Gary A. Zwick, and Matthew F. Kadish.
2013 Distinguished Estate Planner Award Committee
Radd L. Riebe, Chair, Stout Risius Ross, Inc.
Lisa H. Michel, Vice-Chair, Key Bank, N.A.
Nicole Bornhorst, PNC Bank
Carl Camillo, Plancorp, Inc.
Greg S. Cowan, Bernstein Global Wealth Management
Thomas H. Craft, Sagemark Consulting Private Wealth Services
M. Patricia Culler*, Hahn Loeser & Parks LLP
Alan Gross, Jewish Federation of Cleveland
Matthew F. Kadish*, Kadish, Hinkel & Weibel
Andrea M. Shea, UBS Financial Services, Inc.
Mary Eileen Vitale, Howard Wershbale & Company
Elizabeth Wettach-Ganocy, Kimball Consulting LLC
Gary A. Zwick*, Walter & Haverfield, LLP
* denotes past award recipient
---
We are thankful for the support of our sponsors for this signature annual event: