Annual Meeting & Awards Luncheon honoring Gary A. Zwick sprd by Glenmede & University Hospitals
Date:
Tuesday, June 14, 2011
Location:
The Union Club, 1211 Euclid Avenue
Speaker:
Keynote Address by Joy Roller, Gordon Square Arts District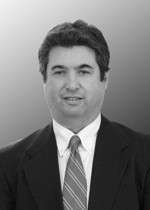 2011 Annual Meeting & Awards Luncheon honoring Gary A. Zwick
Estate Planning Council of Cleveland Annual Meeting and 20
10-11 Exceptional Service Award Presentation
2011 Distinguished Estate Planner Award Presentation
Keynote Address by Joy Roller
GARY A. ZWICK is partner and head of the tax & wealth management section of the Cleveland, Ohio law firm of Walter & Haverfield LLP. He began working in the tax area in 1976 as an accountant after graduation from Kent State University. While doing so, Gary attended law school at night and graduated from Cleveland-Marshall College of Law and the LL.M. (taxation) program at Georgetown University Law Center. Gary was admitted to the Ohio Bar and to practice before the US Tax Court and the US District Court for the Northern District of Ohio in 1980. He has also been board certified in Federal Tax Law by the Ohio Supreme Court from 2002 to present. Gary is a current member and former chair of the Federal Tax Specialty Board of the Ohio State Bar Association, former president of the Tax Club of Cleveland, listed in Best Lawyers in America since becoming eligible, has been honored by Worth magazine as one of the 100 top attorneys advising clients of wealth for 2005, 2006 and 2007, and was a partner and director of tax for Cohen & Company from 1982 until switching to the practice of law and his current position at Walter & Haverfield in 1997.
Gary began his publishing career with a feature article in Tax Management's Estates Gifts and Trusts Journal in 1982, which was submitted for publication by his then estate planning professor, Howard Zaritsky. He has since published feature articles in such publications as the Tax Adviser, The Journal of Taxation of Investments, The Journal of Financial Service Professionals, The Practical Lawyer, Taxation for Accountants, and others. In 1993 he was co-winner of the article of the year award for the Tax Adviser. In 1999, along with co-author James John Jurinski, a professor of business law at the University of Portland, he wrote the 585 page legal treatise Tax and Financial Planning for the Closely Held and Family Business published by ALI-ABA. That book was followed in 2002 by Transferring Interests in the Closely Held Family Business also published by ALI-ABA. The latter also appeared in the ABC television show "Dirty Sexy Money." He has currently finished editing the 15th Edition of Tools and Techniques of Estate Planning to be published by the successor entity to National Underwriter formerly written by Stephen Leimberg. Gary authored two newsletters for Practice Development Institute in Chicago that were distributed by CPA firms to their clients on a market exclusive basis under their banners and bylines for fifteen years. From 1990 through 1997, he was the Editor of the Tax Adviser Tax Clinic, August rotation, and has also been an editor for the former Ohio CPA Journal published by the Ohio Society of CPAs.
Gary began speaking publicly on tax topics in 1984 in Dallas, Texas to the DFK Accountancy Group. Since then he has well over 200 national professional speeches, mostly to tax and estate planning practitioners. Some of the seminars he has spoken at include the AICPA Advanced Estate Planning Seminar, The American Institute of Federal Taxation, the ABA Tax Section, ALI-ABA, Estate Planning Institute of the Cleveland Bar Association, The Cleveland Tax Institute, The Kentucky Tax Institute, The Arkansas Tax Institute, the Ohio Northern University Annual Planning Institute, the Community Foundations of Collier County Florida and Stark County Ohio, the Ohio Bar Association Summer Tax Institutes, the Ohio Society of CPAs (multiple shows), Estate Planning Council of Toledo, Ohio, Society of Financial Services Professionals (both nationally and at local seminars), and many more.
For many years, Gary served on the boards of the Institute for Creative Living, Jobs for Greater Cleveland's Graduates and Youth Opportunities Unlimited. He is married with two adult children both living as far away from him as they can.
About the Keynote Speaker:
As Executive Director of the Gordon Square Arts District, Joy Roller has led the collaboration of three separate non-profit organizations in a single $30 million capital campaign. Since May 2006, the arts-based economic development initiative has transformed Cleveland's Detroit Shoreway neighborhood by attracting 42 businesses, creating 520 jobs, restoring the 1920s Capitol Theatre, renovating the Cleveland Public Theatre and making extensive streetscape improvements and parking acquisitions.
Roller brings over twenty years of experience in television production, public relations and political campaign management to her current position. After starting her television production career at WJW in Cleveland, Roller managed the creative and financial development of numerous national cable network and syndicated television programs.
Her writing, producing and directing credits have appeared on HGTV, VH1, TLC, Discovery, Lifetime and PBS.
Roller holds a Masters of Theological Studies degree from Harvard University and a Bachelor of Arts degree in political science and economics from Denison University. In 2004, she returned to Cleveland from New York City to attend Cleveland State University's John Marshall College of Law. She graduated with a Juris Doctor degree in December 2007. With a personal interest in real estate, renovation, economic development and a commitment to the revitalization of Cleveland, Roller is an enthusiastic advocate of Cleveland and the development of the Gordon Square Arts District.
The Estate Planning Council of Cleveland would like to thank
our sponsors for their support of this event.
2011 Distinguished Estate Planner Award Committee
Christopher P. Jakyma, Chair - FirstMerit Wealth Management Services
Erica E. McGregor, Vice-Chair - Tucker, Ellis & West LLP
Nicole Bornhorst - PNC Wealth Management
Carl Camillo - Plancorp, Inc.
Greg S. Cowan - Bernstein Global Wealth Management
Thomas H. Craft - Private Wealth Services
M. Patricia Culler* - Hahn Loeser & Parks LLP
Stephen H. Gariepy* - Hahn Loeser & Parks LLP
Alan Gross - Jewish Federation of Cleveland
Karen M. McCarthy - Meaden & Moore, Ltd.
Michael T. Novak - Wellspring Financial Advisors, LLC
Mary Eileen Vitale - Howard Wershbale & Company
Elizabeth Wettach-Ganocy - American Red Cross Greater Cleveland Chapter
*past award recipient