Annual Meeting and Awards Luncheon honoring Ginger F. Mlakar sponsored by Glenmede & University Hospitals
Date:
Tuesday, June 11, 2019
Location:
The Union Club, 1211 Euclid Ave., Cleveland, OH 44115
---
Annual Meeting & Awards Luncheon
Schedule of Events
11:30 am
Registration & Reception
12:00 pm
Luncheon
12:45 pm
Estate Planning Council of Cleveland Annual Meeting, including 2018/19 Exceptional Service Award
1:00 pm
Distinguished Estate Planner Award Presentation to Ginger Mlakar
1:30 pm
Adjourn
Registration Fees
$45 Estate Planning Council of Cleveland Members
$60 Guests
$450 Table of 10
---
We are grateful for the sponsors of the Annual Meeting & Awards Luncheon
---
About our Honoree...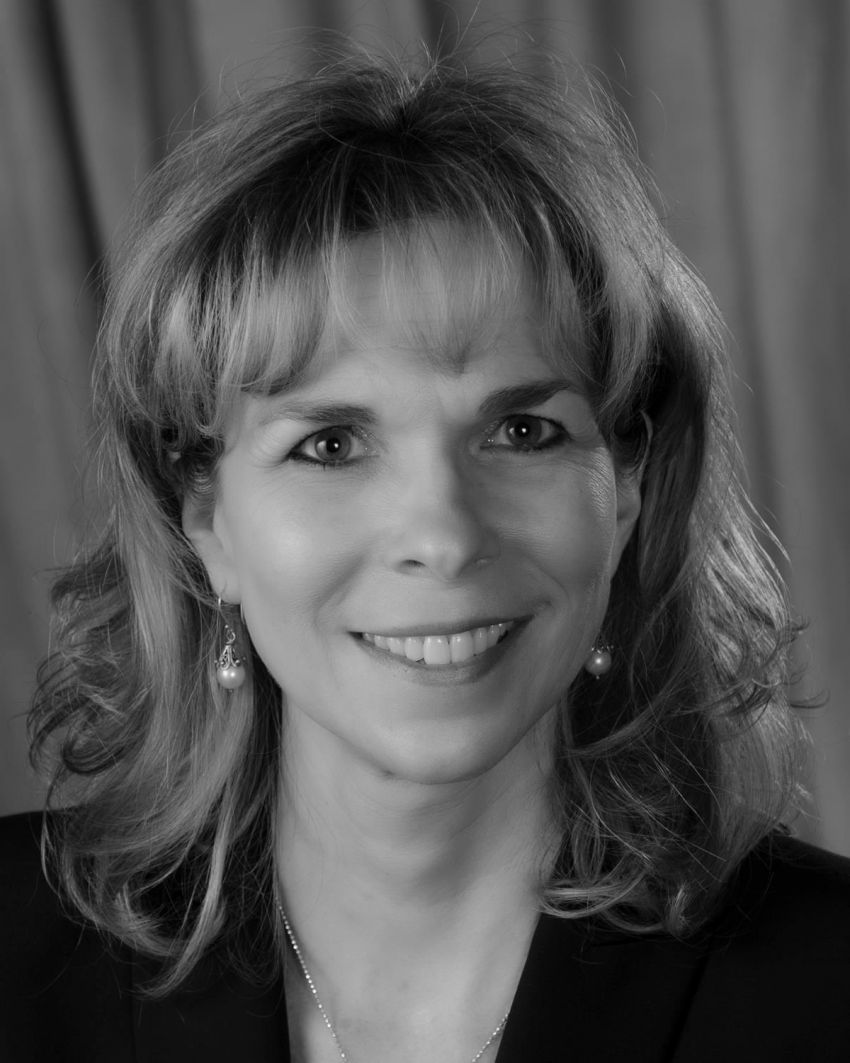 As Senior Counsel & Director, Donor Relations, Ginger Mlakar oversees the Cleveland Foundation's donor stewardship program. In this role, she connects donors to their charitable interests. Additionally, she serves as in house legal counsel on charitable gifting and estate administration issues, and facilitates the acceptance of complex charitable gifts. She came to the Cleveland Foundation in July 2009 after 16 years practicing law in the area of estate and charitable gift planning and administration. Her previous positions include partner in the personal succession and planning practice group at Thompson Hine LLP and of counsel in the estate planning and probate practice group at Benesch, Friedlander, Coplan & Aronoff LLP. She is also a certified public accountant.
Ginger has served on the boards of several area organizations, including the Girl Scouts of Lake Erie Council, the Estate Planning Council of Cleveland, the Bay Village Education Foundation, the Bay Village Foundation, the LGBT Community Center of Greater Cleveland, the Cleveland Leadership Center, and as treasurer for the Cleveland Metropolitan Bar Association, Cleveland Metropolitan Bar Foundation, and Bay Soccer Club. She was the president for the Cleveland Metropolitan Bar Foundation. She is currently on the board for the National Association of Estate Planners and Councils and is an Accredited Estate Planner® (AEP®). She has been a member of advisory groups for University Hospitals, the Cleveland Orchestra, and Case Western Reserve University. Additionally, she is an active fellow of the American College of Estate and Trust Council, and an Estate Planning, Trust and Probate Law Council member for the Ohio State Bar Association. Ginger is a frequent speaker on legal and tax issues surrounding charitable giving.
Ginger has been named among the Best Lawyers in America and the Top 50 Female Ohio Super Lawyers List by Law and Politics magazine. She was a member of the Leadership Cleveland Class of 2014. Ginger has received the Cleveland Metropolitan Bar Association's Women in Law Making a Difference and President's Awards, and the Cleveland Metropolitan Bar Foundation's Outstanding Leadership Award. She graduated summa cum laude from The Ohio State University with a Bachelor of Science degree in business administration and earned her juris doctorate from The Ohio State University Moritz College of Law.
---
About the Distinuguished Estate Planner Award...
The Distinguished Estate Planner Award was created in 2001 with the purpose of honoring an individual for outstanding contributions within the multi-disciplinary field of estate planning. Recipients of the award may currently be engaged in practice or retired, but must have been involved in the field of estate planning for a minimum of 15 years and a member of the Estate Planning Council of Cleveland for at least 5 years at some point in his or her career. Recipients also reflect the goals for which the council was organized: to provide a better understanding of estate planning and of the services that estate planners can render to the general public; to promote cooperation and to foster a better understanding of the proper relationship among estate planners of different professions; and to further the education of the members of the council and of the public in the field of estate planning.
Previous recipients of the award include P. Thomas Austin, J. Donald Cairns, Robert M. Brucken, Jeffrey L. Weiler, Roger L. Schumaker, Herbert L. Braverman, James G. Dickinson, Marcia J. Wexberg, Stephen H. Gariepy, M. Patricia Culler, Gary A. Zwick, Matthew F. Kadish, M. Elizabeth Monihan, Radd L. Riebe, Joseph M. Mentrek, Howard Edelstein, Patrick J. Saccogna, and Alan D. Gross.
2019 Distinguished Estate Planner Award Committee...
Michael W. Matile, Chair, FNB Wealth Management
Emily Shacklett, Vice-Chair Fairport Asset Management LLC
Howard B. Edelstein, Edelstein Financial / Northwestern Mutual
Charles E. Federanich, Pease & Associates, LLC
Wendy S. Lewis, Glenmede
Karen T. Manning, BNY Mellon Wealth Management
Joseph M. Mentrek, Calfee, Halter & Griswold LLP
M. Elizabeth Monihan, Schneider Smeltz Spieth Bell LLP
Michael T. Novak, Wellspring Financial Advisors, LLC
Radd L. Riebe, Stout Risius Ross, LLC
Patrick J. Saccogna, Thompson Hine, LLP
Bradley Schlang, Cedar Brook Financial Partners, LLC
Julie A. Taft, Mansour Gavin LPA