Annual Meeting & Awards Luncheon honoring Howard B. Edelstein sponsored by Glenmede & University Hospitals
Date:
Tuesday, June 14, 2016
Location:
The Union Club, 1211 Euclid Ave., Cleveland OH 44115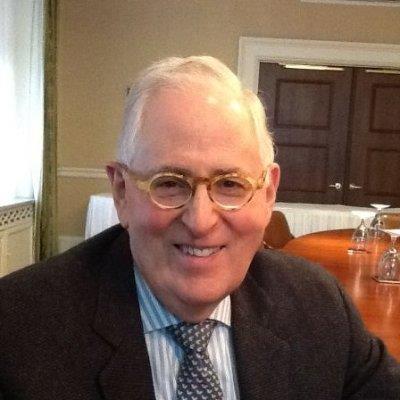 Annual Meeting & Awards Luncheon
Schedule of Events
11:30 am
Registration & Reception
12:00 pm
Luncheon
12:45 pm
Estate Planning Council of Cleveland Annual Meeting, including 2015/16 Exceptional Service Award Presentation to Christine A. Myers
1:00 pm
Distinguished Estate Planner Award Presentation to Howard B. Edelstein
1:30 pm
Adjourn
Registration Fees:
$45 Estate Planning Council of Cleveland Members
$60 Guests
$450 Table of 10
We are grateful for the sponsors of the Annual Meeting & Awards Luncheon


---
About our Honoree...
Howard B. Edelstein, CLU®, AEP® has been involved in the insurance and financial services business for over 40 years. His areas of business expertise include employee benefits planning, succession planning, estate planning and asset protection planning. A well-known commentator on benefits and estate planning topics, Howard has been a guest lecturer at Case Western Reserve University School of Law, and has been a faculty member of the Baldwin Wallace University Family and Small Business Institute. He has made multiple appearances on CNBC television, the Bloomberg Business Radio Network, and WCLV-FM, and his comments have also appeared in many publications.

Howard grew up in Mansfield, Ohio, and came to Cleveland following his 1968 graduation from Kenyon College. He began full-time in the insurance and employee benefits business in 1969 as a Northwestern Mutual Life special agent. He maintains his relationship with that carrier still today. Howard joined the Society of Financial Service Professionals in 1970, and earned the Chartered Life Underwriter® designation in 1975. In 1994, he earned the National Association of Estate Planners & Councils' Accredited Estate Planner® designation. Howard is a 35+ year member of The Association for Advanced Life Underwriting, and he is a past board director for The Forum 400. He has also held a long-time leadership position in his industry's Federal Legislative Action Task Force.

Howard's civic and community involvement is significant and diverse. He served as a Kenyon College trustee; a Crohn's and Colitis Foundation of America officer and trustee; and a United W y Services Small Business Campaign Cabinet member. He is the Cleveland Committee on Foreign Relations' co-chairman; a Cleveland Council on World Affairs trustee; and a trustee of the Philander Chase Conservancy, Kenyon College's land trust. He is a trustee of the Union Club of Cleveland.

Howard and his wife, Emily, are the parents of three grown children, who all live in the Cleveland area.
---
About the Distinuguished Estate Planner Award...
The Distinguished Estate Planner Award was created in 2001 with the purpose of honoring an individual for outstanding contributions within the multi-disciplinary field of estate planning. Recipients of the award may currently be engaged in practice or retired, but must have been involved in the field of estate planning for a minimum of 15 years and a member of the Estate Planning Council of Cleveland for at least 5 years at some point in his or her career. Recipients also reflect the goals for which the council
was organized: to provide a better understanding of estate planning and of the services that estate planners can render to the general public; to promote cooperation and to foster a better understanding of the proper relationship among estate planners of different professions; and to further the education of the members of the council and of the public in the field of estate planning.
2016 Distinguished Estate Planner Award Committee
Beth M. Korth, Chair, Key Private Bank
Jennifer A. Savage, Vice-Chair, Schneider Smeltz Spieth Bell
Greg S. Cowan , Bernstein Private Wealth Management
M. Patricia Culler*, Hahn Loeser & Parks LLP
Charles E. Federanich, Pease & Associates, Inc.
Alan D. Gross, Jewish Federation of Cleveland
Wendy S. Lewis, The Glenmede Trust Company
Karen T. Manning, BNY Mellon Wealth Management
Joseph M. Mentrek*, Calfee, Halter & Griswold LLP
M. Elizabeth Monihan, Schneider Smeltz Spieth Bell
Radd L. Riebe*, Stout Risius Ross, Inc.
Mary Eileen Vitale, HW&Co.Elizabeth Wettach-Ganocy, Leave A Legacy, Summit, Portage, Medina
*past recipient