Taxation of Insurance Products and Trust Owned Annuities sponsored by Taft
Date:
Tuesday, October 13, 2015
Location:
The City Club, 850 Euclid Ave., Cleveland OH 44114
Speaker:
J. Gary Underwood, JD, CLU®, ChFC®
About the program…
Life insurance and annuities enjoy special tax treatment compared to traditional investments and therefore, it can be confusing understanding all of the different scenarios. Mr. Underwood will help provide a broad understanding of tax implications on all insurance products including annuities, annuities in IRAs, annuities held inside a trust and taxation upon transfer during lifetime and upon death. Annuities and trusts are complex instruments, and a combination of the two may present unique tax, financial, and legal issues.
About the speaker…
Gary Underwood is a Corporate Vice President and Advanced Planning Consultant for New York Life Insurance Company, providing case design support to the agents of the Pacific Zone. He has served as president of a financial services firm specializing in the medical market; and, as vice president with prominent life insurance companies. In addition, Gary has been a featured speaker at company and industry meetings in 49 of the 50 states, has authored over 100 articles in law reviews and financial publications; and, won the "Best Article of the Year" award from the Journal of Financial Service Professionals for his article on "Trust Ownership of Non-Qualified Annuities." Gary is also the author of the book, Doctor's Guide to Capital Accumulation and Protection. Gary earned his Chartered Life Underwriter® and Chartered Financial Consultant® designations form The American College, Bryn Mawr, Pennsylvania; and, received his law degree from Vanderbilt University Law School, Nashville, Tennessee, where he helped put himself through law school selling life insurance.
Peter Balunek, CFP®, CLU®, ChFC® ∙ 2015-2016 Program Chair
Reservation Policy – All attendees are encouraged to register in advance and walk-in reservations will be accepted on a space-available basis only. Meeting cost is $25 for members when paid in advance before noon 10/12/15, $40 for members at the door, $40 for guests, and $200 for a table of six guests (please submit names to admin@epccleveland.org by 10/12/15). If you reserve and are unable to attend, please call the office to cancel by noon 10/12/15 to avoid a no-show reservation billing.
Continuing Education – EPC Cleveland will request credit for this program from the CFP® Board of Standards for CFP® designation holders. In addition, a certificate of completion will be available for those CTFAs, CPAs, and CWS designees who feel the program satisfies their continuing education requirements.
To Reserve click "register now" below.
This event is sponsored by: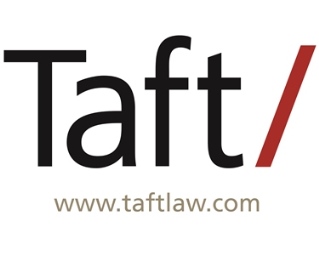 Parking Options-
Option 1: Reduced parking fees are available on a space-available basis at Ampco Euclid Gateway Garage (740 Euclid Ave., entrances on Euclid & Prospect) to those who enter after 11:01 am and exit before 2:29 pm. Guests should present ticket to the reception desk at The City Club for validation. After validation and if within the timing restrictions, the parking fee is $3.
Option 2: Through a special arrangement between The City Club and The Metropolitan at the 9 (2017 E. 9th Street, Cleveland, Ohio 44115), guests are able to take advantage of a $10 valet rate. To take advantage, tell the valet you are attending an event at The City Club. Once at The City Club, pick up a blue ticket from the reception desk. Present this ticket to the valet upon claiming your car. This option is available to those who park at or later than 11:01 and pick up their vehicle before 2:29 pm.
*Prices and timing restrictions subject to change without notice.