Gifts, Inheritances and Trusts – What Happens When Beneficiaries Divorce? sponsored by BNY Mellon Wealth Management
Date:
Tuesday, September 8, 2015
Location:
The City Club, 850 Euclid Avenue, Cleveland OH 44114
Speaker:
Carl A. Murway, Taft Stettinius & Hollister LLP
Advance registration for this luncheon has closed.
Walk-in reservations will be accepted at The City Club.
---
• Special Accredited Estate Planner®
Designation Recognition Luncheon •
---
About the program…
A domestic relations attorney with over 30 years of experience will explain how Ohio divorce courts treat gifts, inheritances and trusts in family law cases. The treatment of "separate property" by divorce courts may come as a surprise when the grantor or beneficiary becomes involved in a divorce. The presentation will describe how various gifting and estate planning strategies can implicate different treatments in divorce cases. When gift recipients, trust beneficiaries and estates are involved in a divorce, the choice of wealth transfer strategies can lead to significantly different outcomes. Strategies involving family businesses, appreciating assets and trusts can inadvertently transfer wealth to non-family members contrary to the intent of the grantor. The presentation will explain how various methods of transferring wealth can significantly alter outcomes in divorce cases.
About the speaker…
Carl A. Murway is a partner in Taft's Cleveland office and a member of the Private Client practice group. He represents clients in a variety of family law matters, including dissolution of marriage, divorce, custody and premarital agreements. Carl's experience includes complex business valuation issues, treatment of qualified and non-qualified retirement plan benefits, analysis of complex executive compensation arrangements, analysis of spousal and child support claims, analysis of marital and separate property claims, and tax considerations involved in the division and disbursement of marital and separate property. He is certified by the Ohio State Bar Association as a Family Relations Law Specialist. Carl received his undergraduate degree from Oberlin College and his law degree from the University of Wisconsin, graduating cum laude. He has been a Fellow of the prestigious American Academy of Matrimonial Lawyers (AAML) since 1996.
Peter Balunek, CFP®, CLU®, ChFC® ∙ 2015-2016 Program Chair
Reservation Policy – All attendees are encouraged to register in advance and walk-in reservations will be accepted on a space-available basis only. Meeting cost is $25 for members when paid in advance before noon 09/04/15, $40 for members at the door, $40 for guests, and $200 for a table of six guests (please submit names to admin@epccleveland.org by 09/04/15). If you reserve and are unable to attend, please call the office to cancel by noon 09/04/15 to avoid a no-show reservation billing.
Continuing Education – EPC Cleveland will request credit for this program from the CFP® Board of Standards for CFP® designation holders. In addition, a certificate of completion will be available for those CTFAs, CPAs, and CWS designees who feel the program satisfies their continuing education requirements.
To reserve, click "Register Now" below.
This program is sponsored by: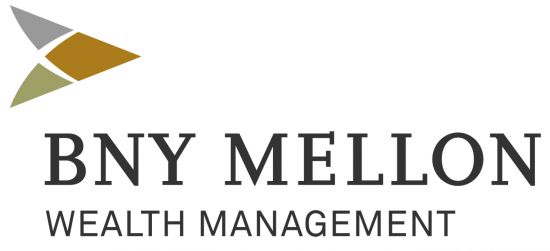 Parking Options-
Option 1: Reduced parking fees are available on a space-available basis at Ampco Euclid Gateway Garage (740 Euclid Ave., entrances on Euclid & Prospect) to those who enter after 11:01 am and exit before 2:29 pm. Guests should present ticket to the reception desk at The City Club for validation. After validation and if within the timing restrictions, the parking fee is $3.
Option 2: Through a special arrangement between The City Club and The Metropolitan at the 9 (2017 E. 9th Street, Cleveland, Ohio 44115), guests are able to take advantage of a $10 valet rate. To take advantage, tell the valet you are attending an event at The City Club. Once at The City Club, pick up a blue ticket from the reception desk. Present this ticket to the valet upon claiming your car. This option is available to those who park at or later than 11:01 and pick up their vehicle before 2:29 pm.
*Prices and timing restrictions subject to change without notice.