NAEPC Webinar: Elder Law and Special Needs Planning
Date:
Wednesday, October 16, 2019
Speaker:
Bernard A. Krooks, JD, CPA, LL.M. (taxation), CELA, AEP® (Distinguished)
This intermediate level program will provide an update on elder law and special needs planning, including how to draft a plan that works and takes into account future incapacity of the client and benefiicaries. Use of trusts will be discussed, as well as appropriate trust distribution standards.
Bernard A. Krooks is the founding partner of the New York law firm Littman Krooks LLP and chair of its elder law and special needs department. He is past president of the Arc of Westchester, the largest agency in Westchester County, NY serving people with intellectual and developmental disabilities and their families.
A frequent presenter at the Heckerling Institute on Estate Planning and other national estate planning conferences, Mr. Krooks is immediate-past Chair of the Elder Law Committee of the American College of Trust and Estate Counsel (ACTEC) and Chair of the Elder Law and Special Needs Planning Group of the Real Property, Trust & Estate Law (RPTE) Section of the American Bar Association. He is past president and fellow of the National Academy of Elder Law Attorneys (NAELA), past president and founding member of the New York Chapter of NAELA, past Chair of the Elder Law Section of the New York State Bar Association, and past president of the Special Needs Alliance, a national invitation-only non-profit organization dedicated to assisting individuals with special needs and their families.
Mr. Krooks, author of numerous articles on elder law and related topics, is chair of the Elder Law Committee of Trusts & Estates Magazine, and serves on the Wolters Kluwer Financial and Estate Planning Advisory Board and the Advisory Committee of the Heckerling Institute on Estate Planning.
REGISTER HERE for the individual program. To register for the 2019 webinar series, please click HERE.
See all upcoming and previous webinars
The Robert G. Alexander Webinar Series
The Robert G. Alexander Webinar Series was launched in September 2013 to provide estate planners with accessible, high quality, multi-disciplinary and supplemental education. Programs typically take place on the second Wednesday of each month at 3:00 pm ET.
Not able to attend on the live date and time?
Register anyway! We'll send you a link to the webinar archive so you can view it at your own convenience.
Registration Options & Fees
Registration is available for individual webinars or by purchasing a yearly series subscription, which offers acccess to all of the programs scheduled during the calendar year for one low price.
Individual
Series
Type
$40
$280 ($360 value)
Accredited Estate Planner® designee or Estate Planning Law Specialist certificant
$40
$280 ($360 value)
Junior/Student (available to a Junior or Student member of an NAEPC-affiliated council or one who is in the process of attaining the AEP® designation by virtue of being enrolled in either the required or an elective course offered by The American College
$60
$420 ($540 value)
Member of an affiliated local estate planning council or at-large member of NAEPC
$100
$700 ($900 value)
Non-member
$250
$1,125 ($2,250 value)
Council meeting / group gathering (one feed to be shown in a single location to a group that has gathered together)
Additional feeds available for $25 per feed per webinar by contacting us after the initial registration
How to Register
To register for an individual program, please click on the "register here" option associated with the program you wish to attend. ​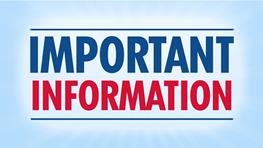 NAEPC understands that councils want and need compelling virtual programming options to supplement their regular calendar of events. To accommodate this need, NAEPC is offering affiliated councils on-demand* access to any four webinars presented during the 2020 calendar year for a reduced cost of $400. Choose the "Pro-Rated Group Gathering" option below and we will contact you promptly for your selections and to provide the link and password.
Councils that wish to offer continuing education credit must become the provider with their state and/or governing body.
*Programs must be offered to your members at least three days after the live viewing. NAEPC will provide a website link and a password, which can be used to show the program to council members and guests who have gathered together on a virtual meeting.
Continuing Education Credit
Continuing education credit is available at most webinars for Accredited Estate Planner® designees. In addition, a general certificate of completion will be available for those professionals who feel the program satisfies their continuing education requirements and are able to self-file. It is the responsibility of the attendee to determine whether their state, discipline, or designation will allow one to self-file for a distance-learning program. Please contact webinars@naepc.org prior to attending your first program if you have any questions with regard to the availabililty of credit..
Questions
Download the handy webinar FAQ page, email us, or phone the national office at 866-226-2224.